CLICK BELOW TO DOWNLOAD 7 DAYS FREE!
---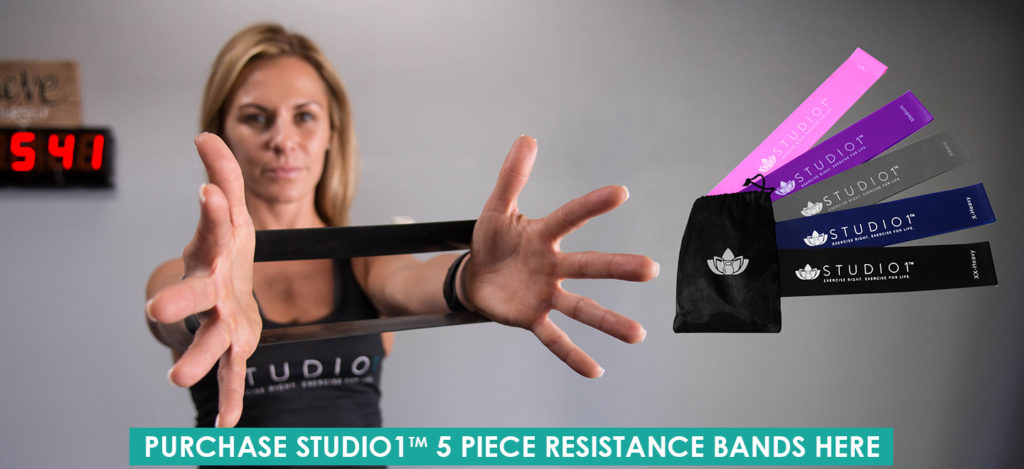 ---
At Studio1 we lead the health and fitness industry in an innovative online studio by blending principles of exercise science, physical therapy, and yoga.
Maria Pontillo, Doctor of Physical Therapy, fitness trainer, and yoga instructor combines compassionate fitness with physical therapy programming to promote an enhanced quality of life. All workouts include foundational steps of strength, yoga, and mobility training to facilitate safe and effective exercise that you can do anywhere, anytime!
Studio1 is on a mission to educate the world to 'Exercise Right to Exercise for Life' through unlimited access to unique total body HIIT workouts, healthy recipes, fitness challenges and LIVE workouts!
Each workout is strategically designed by blending principles of cardio and strength interval training to reduce the burn out effect from overtraining! The WARM UP, WORKOUT, WIND DOWN method leaves you feeling good with an energetic pulse and positive attitude!
---
The Method
Studio1 workouts revolve around the Warm Up, Work Out, Wind Down Method. Designed to lead a safe, effective total body workout with prevention of exercise-related injury.
Warm Up
These mini-workouts can be used anytime you want to move better! Only 20-30 minutes designed to promote injury prevention to ANY workout! Want to go for a run or do weights but dont know what to do for a warm up? Feeling sticky before or after your long day at the office? Only have 30 minutes to get a workout in? Select ANY Warm Up video and get moving!

Work Out
Each Work Out is only 20-30 minutes depending on the format. From Tabata, HIIT, Circuit, Total Body Training, Core, Yoga HIIT and more, each workout is unique so you never get bored! All workouts are designed with safety as first priority! Modifications & progressions instructed for every exercise allowing accessibility for all fitness levels!
The Wind Down
The wind down portion restores the body back to a resting state with a calming Yoga-stretch flow to promote the prevention of muscle and joint injuries. Ranging from 5-10 minutes makes it a  perfect fit after ANY Work Out or even if you need a quick stretch to start or end the day.