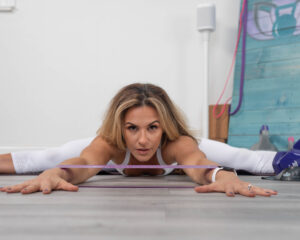 For many people, the start of a new year is also the perfect time to get in shape. If you've decided that 2021 is the year to meet your fitness goals, you can look forward to many great benefits, including a more toned body and even improved emotional well-being. As you embark on a quest to get in shape, however, be sure to keep these injury prevention tips from Maria Pontillo, DPT, in mind.
Avoid Overtraining
While it's great to be excited about a new physical fitness program at Studio1, it is possible to be too enthusiastic about starting a new workout routine. If you use the same muscles or muscle groups every day, you are more likely to suffer from a sports injury. While your mind might be in "get in shape" mode, you body needs some rest time to recharge and recover. If you are just starting a running program, for instance, be sure to alternate running days with strength training or even no-impact activities such as swimming or cycling. A general rule of thumb is that if your legs are still sore from a workout the next day, switch to another form of exercise for a day or two instead.
Always Warm Up and Cool Down
As Maria Pontillo can tell you, failing to properly warm up before a workout or cool down afterwards is the leading cause of injuries. Your warm up should include spending 10-15 minutes performing exercises that will prepare your ligaments, joints, and muscles for your workout. Squats, shuffles, and jumping jacks are some simple and effective warm up activities that you can perform to help your body transition into your workout more easily. After your workout is over, take 5-10 minutes to stretch out the muscles that you used. Stretching reduces the risk of injury and will help your muscles recover more quickly.
Avoid Heat Injuries
If you are planning to work out on a hot summer day, you'll need to take precautions against heat injuries. Heat injury is most likely to occur with intense physical activities that are performed outdoors in hot temperatures. You are more likely to sweat rapidly as your body attempts to stay cool, which makes it easy to become dehydrated. Sweating also depletes your body of its salt reserves. If you prefer to exercise outdoors on warmer days, be sure to drink water and take electrolytes to replenish salt and fluids that you will likely lose. Additionally, keep an eye out for signs of heat injury such as muscle cramping, dizziness, a headache, nausea or vomiting, and a fast or weak pulse.
Use the Right Technique
Using the proper form and technique in your workouts will also reduce your chance of injury. A trainer can show you the proper form and technique to use during your workouts at home. You can also consult with a physical therapist such as Maria Pontillo to create a custom workout plan based on your physical capabilities and health condition.
Hire a Professional
Working with a professional is another great way to reduce the risk of injury. A professional can help you develop a safe and effective workout plan to help reach your fitness goals without getting sidelined by an injury. A skilled professional can also provide a holistic health and wellness plan that also includes recommendations for proper nutrition and other lifestyles changes you can make to improve your physical condition.
Getting in shape is a great goal to aspire to in 2021. Don't hesitate to contact Maria Pontillo, DPT at Studio1 today to help safely reach your health and wellness goals.