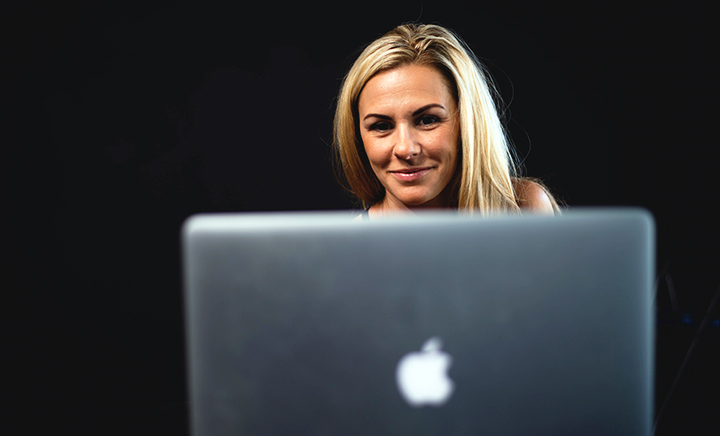 Workout ANYWHERE ANYTIME with Maria LIVE ONLINE as she instructs you through a feel-good total body challenge!
Minimal equipment and space required! Classes available for ALL Levels!
---
Sign up with these steps:
Review the workout schedule below and select the class(es) for the week.
Choose thru Options 1-3.
Enter your contact info and you will receive a confirmation text/email from Maria.
---
---
Option 1
Applies to Annual Studio1 App Subscribers Only
($129.99 for Year)
Online
Fit Room
Early Sign Up
$8
$10
Sign Up Anytime
$10
$12
---
Option 2
Applies to Monthly Studio1 App Subscribers only
($12.99 per Month)
Online
Fit Room
Early Sign Up
$9
$12
Sign Up Anytime
$12
$15
---
Option 3
Applies to non-subscribers
to Studio1 App
Online
Fit Room
Early Sign Up
$10
$15
Sign Up Anytime
$12
$20
---
Sign Up Policies & Payment:
Early Sign Up is only valid the Sunday before by midnight for ALL CLASSES from Monday-Sunday.
Payment is accepted via:
Venmo (Maria-Pontillo)  or  Zelle (MariaPontillo2013@gmail.com)
No credits/refunds once committed to assigned class for that week (exceptions if a class is canceled due to low attendance).
Online sign ups can be interchanged for any class within the same paid week.
Fit Room space is based on first come first serve sign ups. Once capacity is reached, you can participate online (with credit towards lower price online) or next available fit room spot within the same paid week.
Gather equipment including:
1 or 2 sets of dumbbells (one light/one heavy)
Exercise or Yoga Mat
Maria encourages no equipment when 'starting out' to get familiar with the movements and techniques
Join the Studio1 text board by texting @Studio1c to 81010 to receive notifications of updates, pop up classes, and more!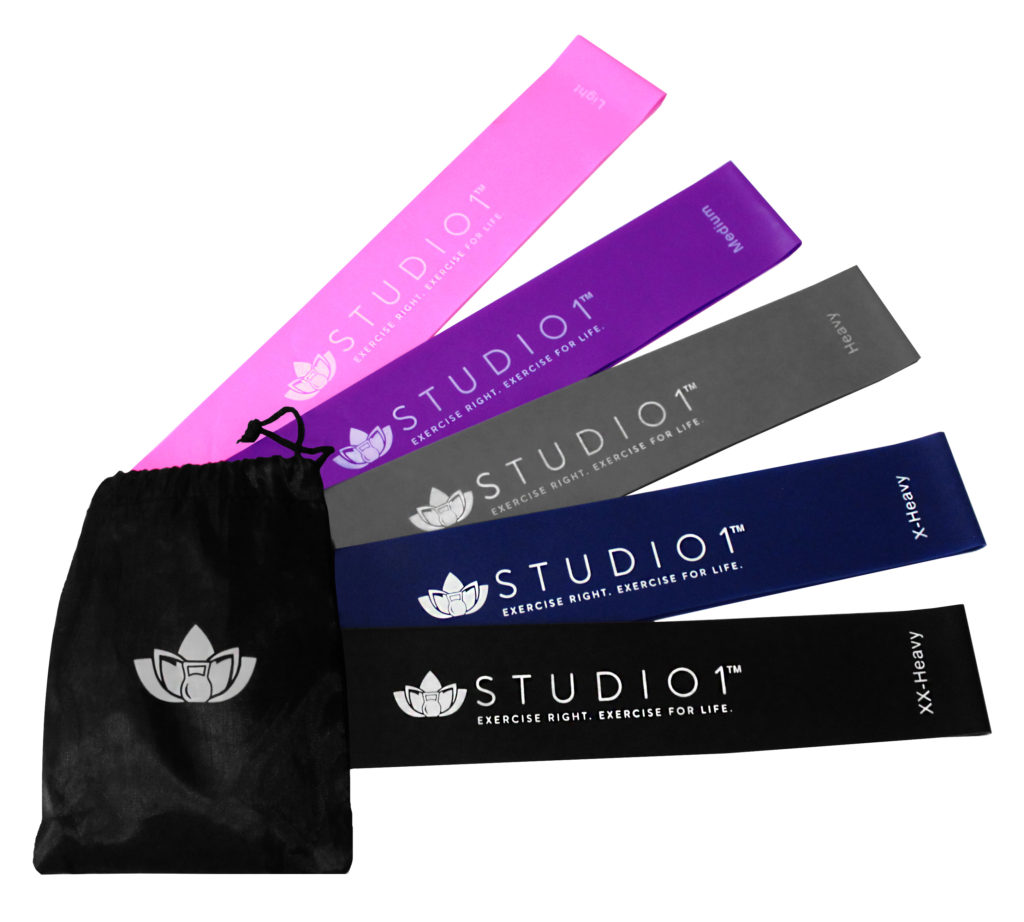 Set of 5 Resistance Bands with a convenient carry bag included for portable travel
Five bands in light, medium, heavy, x-heavy and xx-heavy resistance
Extra wide width for today body training, 12″ long and 2″ high
---